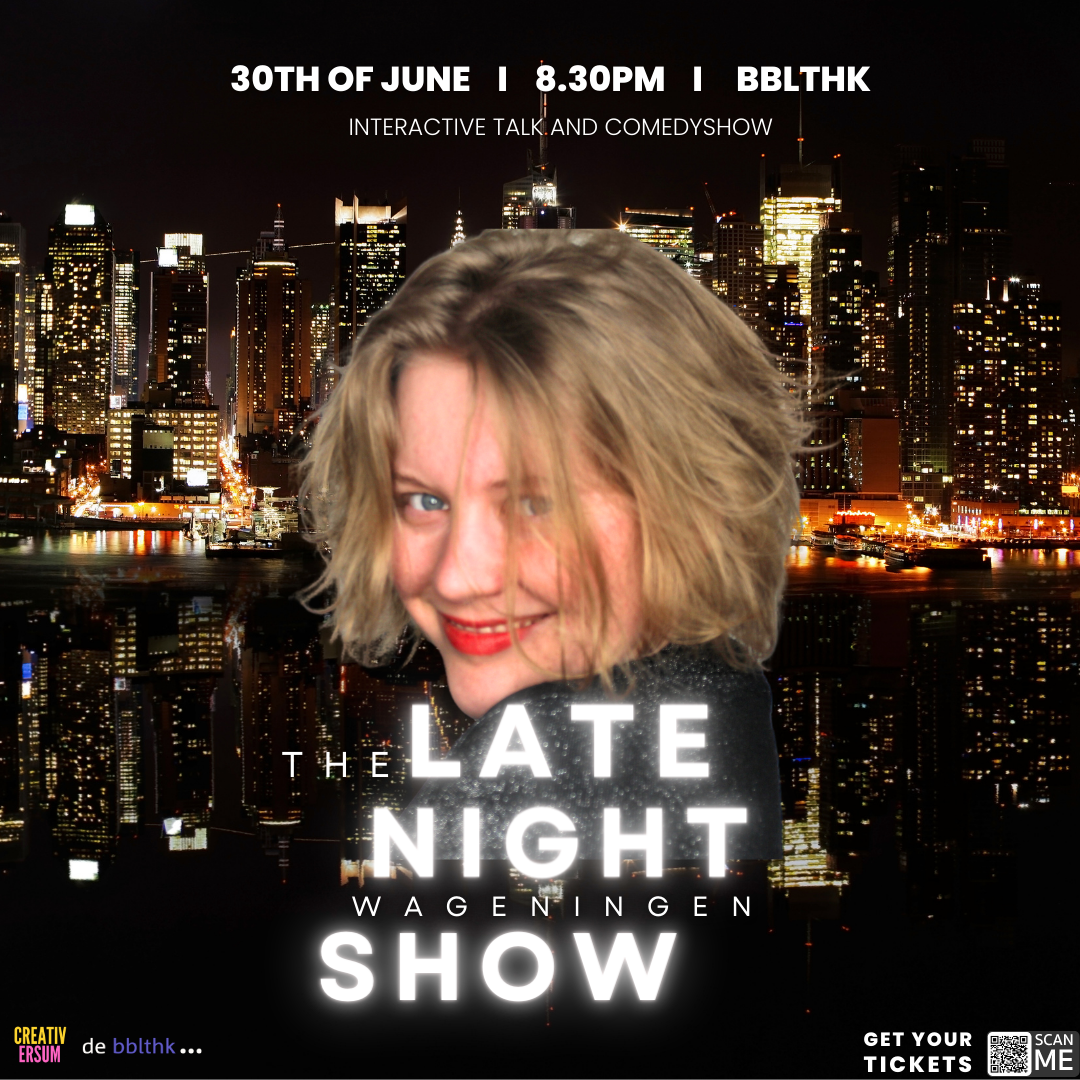 Late Night Wageningen Show – ENGLISH EDITION
Get ready for an evening of laughter and entertainment at the Late Night Wageningen Show – English Edition! Join host Johanna Schröder as she chats with interesting guests, plays fun games, and guarantees a lot of laughs.
On the 30th of June, prepare for a hilarious and lighthearted show where Johanna, along with special guests Pauline and Chris from Tuinderij het Lichtveen, will keep you entertained throughout the night.
The show alternates between English and Dutch, and this edition will be in English. Regular tickets are €8, but if you're a student or have a small income, you can get them for just €4. And if money is tight, but you really want to be there, send an email to johanna@creativersum.com. We have a few spots on the guest list for you, alongside the press and some famous faces!
Don't miss out on this super fun evening of comedy and entertainment. Grab your tickets now and get ready to have a great time!